The older I get, the more I want to read non-fiction books. Personally,  the 24/7 news cycle exasperates me and in most cases, the headlines are sensationalised and/or clickbait-y.  Granted that you can't always have books on the most current issues. I feel that it is better to first understand the backstory of a particular situation.
Enter microhistories.
Simply put, the microhistory genre focuses on a specific person, place or thing.  According to Amanda Nelson in this Bookriot video,  there is a raging debate on the definition.  According to pop culture, it is a microscopic look at strange things like salt, cadavers, fast food, octopus, Starbucks… Well, the list is endless. Academics, on the other hand, the study of people, places or things during a specific period of time like a financial crisis. While the jury is still out,  I revisited my Goodreads shelves to see titles are on my radar. So that at the very least, I would be quick to pick up when I encounter them on the streets of Nairobi or at the library.

Guns, Germs and Steel: The Fate of Human Societies by Jared Diamond: In his Pulitzer-winning book, Jared Diamond explores the rise of civilisation by examining its foundations: guns, germs and steel.  I will not lie.  This is definitely one of those books that are critically acclaimed.  I will definitely look it up at my local library before making any purchases.

Flow: The Cultural Story of Menstruation by Elissa Stein: In  Flow, Stein takes a deep dive into modern conveniences that we may take for granted.Menstruation is one of the taboos that people is whispered about yet it prevents so many women and girls that from achieving the best for their lives. I can't keep wondering what women did before sanitary products across time and cultures.

Moonwalking with Einstein: The Art and Science of Remembering Everything By Joshua Foer: This has got to be the only book on this list that I actually own and plan to read as part of my unread shelf challenge.  I first heard about it on Olive from A Book Olive's booktube channel.  I am fascinated by Foer's personal challenge to improve his memory after studying the habits of memorisation champions.

Girl Sleuth: Nancy Drew and the Women Who Created Her by Melanie Rehak: One of the hardest words that I learnt in primary school was definitely rendezvous, thanks to the Nancy Drew Files Series. I flew through them in class 6 and have never looked back on my reading journey. I have to admit, she was definitely one of my favourite literary women role models. Hence picking this book that dives into her history and the Carolyne Keene pseudonym was a no-brainer. Apparently, the character was the brainchild of a children's book mogul and brought to life by two women Mildred Wirt Benson and Harriet Stratemeyer Adams.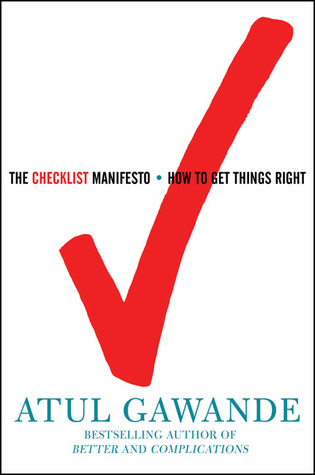 The Checklist Manifesto: How to Get Things Done by Atul Gawande:  I love checklists just as much as the next person. But I am always open to see how I can make things better.  Dr Gawande takes the readers through various instances and professions where checklists are critical in operations.
Columbine by Dave Cullen: I first heard about the Columbine massacre when I was in high school in the mid-2000s when I got Michael W Smith's title-tracked album, This is your Time that was commemorated the tragic effect. In light of the high school shootings in North America, I think it will be interesting to see what Dave Cullen has to say about what happened in Columbine, what sparked the killers to dreadful actions and the resilience of the survivors.
—–
One thing that I have to say about non-fiction books is that I am always excited about reading them because I want to be well-versed in a particular topic. At the same time they can be intimidating since some of them are critically acclaimed (I am looking at you, Guns, Germs and Steel) and I am afraid that they will be dry and not worth my time investment. Honestly, as a reader, I am scared that it will reflect that I am not "well-read-ness". But I will be gracious with myself; it is important to have an opinion even if it is a critical one.
However, this is an all-inclusive genre that everyone can venture into because you can research on literary any topic that claims your interest under the sun. So if you geek about a particular topic then you would feel at home with this genre.
I am curious, what's your favourite microhistory? or what topic in history do you wish someone would write about?
Photo Credit: Pexels