On January 1, 2016, the copyright to Adolf Hitler's Mein Kampf expired. Book sales continue to soar a year after it was recently reprinted in Germany. This book that was first published in the 1920s and formed the basis for Nazi party manifesto with the aim of creating pure and powerful Germany but led to many atrocities. Though many are sceptical about the book that has been regarded as pure ideological poison, the new edition has been laboriously annotated to point out the fallacies perpetuated during the Nazi regime.
On January 1, 2016, the copyright to Adolf Hitler's Mein Kampf expired.  Book sales continue to soar a year after it was recently reprinted in Germany. This book that was first published in the 1920s and formed the basis for Nazi party manifesto with the aim of creating pure and powerful Germany but led to many atrocities. Though many are sceptical about the book that has been regarded as pure ideological poison, the new edition has been laboriously annotated to point out the fallacies perpetuated during the Nazi regime. Within this in mind, coupled with the International Holocaust Remembrance Day on 27 January and all the drama at the local and international stages, I would like to share some of the books that have helped me reflect on the Holocaust and WWII.
Bonus: My defence for being a bookworm
BOOKS THAT I HAVE READ
Forgotten Voices of the Holocaust: I got to read this book in such happenstance. I can't recall whether I was in a second or third year of college when I  bumped into a complete stranger reading this book during lunch hour. After making small talk about books, he gladly gave me this book to read because he was doing a re-read. Ultimately, I made a friend and got the chance to read a book that has continued to stay with me over the years. Lyn Smith records the oral history of the holocaust survivors before, during and after one of the history's darkest eras. Reading this book will give you a better appreciation of the resilience of the human spirit.  You will be able to follow the Holocaust survivors whose lives were interrupted by the Nazi Regime and how they managed to rebuild their lives in present day Germany and as immigrants in countries such as America.I am looking forward to reading The Forgotten Voices of the Second World War by Max Arthur.
Nazi Women: I have to admit that I was pretty apprehensive about reading this non-fiction especially since  I had never heard about it. Plus it was one of my more expensive Inama bookshop*  purchases.  I devoured this book during my morning commute and loved the insight into the lives of the women surrounding Hitler as well as the prescribed ideal Nazi woman.
Ms Haste provides us with some background into  Hitler's life which was moulded by the loss of his mother as a teenager. It was quite apparent that he adored her as he quoted in Mein Kampf having written, "I had honoured my father, but loved my mother".   She further looks at the role of women in Nazi Germany.  One of the most interesting  bits of this section highlighted the propaganda circulated on considering partner like "Seek a companion in marriage, not a playmate!" "Remember that you are German" and  "If hereditarily fit, do not remain single". It was interesting to know how Hitler influenced women around him and how he was able to woo them into propagating Nazi ideals including Eva Braun, his life partner.
Night: If you are a fan of Oprah's Book Club but not sure where to start,  Elie Wiesel's  Night is a quick but horrific read.  I stumbled onto this book while watching his interview on Oprah both in studios and as they toured Auschwitz.   He recounts his experience as a child with his father in a Nazi concentration camp and their struggle for survival.  This memoir is the first book in a three-part trilogy: Night, Dawn and Day which I will be keen to read.
Bonus: Oprah interviews Elie Wiesel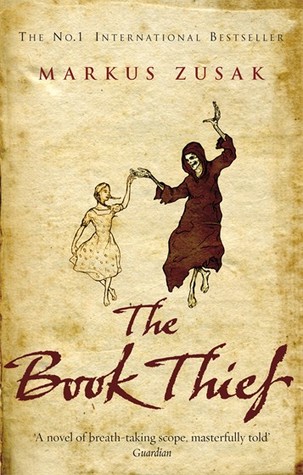 The Book Thief: Seriously, when my friend Shillah gifted me this book a few years ago, I was like "Girl, you gotta be kidding! I can't read a book narrated  by Death!"  To be quite honest, it took me a bit of time to read this book and I made sure that I read it during my morning commute… Yes, I am a scaredy cat. Once I got through it, I thoroughly enjoyed it.   Well, since Death is "all-knowing", he shares the story of Liesel, a young girl who loses her brother while en route to stay with her new family after her mother mysteriously leaves them never to come back. She steals the gravedigger manual during her brother's burial and clings to it. What I liked about this book is that it gave me insight into the ordinary life of German families and even their struggle for survival even though they did not support the Nazi regime. This beautiful coming of age story will warm your heart; Death's witty commentary also helps in plot and character development. I am glad to say that the beautiful movie adaptation stays loyal to Zusak's work.
The Boy in the Striped Pyjamas: I am not sure why it took me so long to purchase this book but I am so glad that I finally got to read it in 2016.  It follows the story of a boy who can't  understand why his family is moving to the middle of nowhere. He is not too excited about leaving behind his friends especially since he finds his sister a bit self-absorbed (which is pretty common for girls on the brink of adolescence) but all that changes when he goes for a walk along the fence and he makes friends with a boy wearing striped pyjamas.
I loved the way that the author describes this book as a children's book that children may not want to read. Boyne has a great way with words calling  The Fuhrer as  The Fury which was Hitler's title back in the day. Well, this is the only spoiler that I will share. Please pick up this book.
Salt to the Sea follows four different characters, young Lithuanian nurse, a  gifted Prussian artist, a pregnant Polish girl and an enthusiastic German recruit towards the end of WWII as the strive to escape the horrors of Europe upon the M.S. Wilhelm Gustloff.  I was surprised to the M.S. Wilhelm Gustloff is one of the greatest maritime disasters…yes greater than the Titanic but hardly referenced. I appreciated that this book was well-researched and well-written.  The multiple points of view reminded me that everybody faces life situation. I can't rave enough about this book but you can check out my review here
Between Shades of Gray: Lina tries to make sense of her life when she and her family are uprooted from their normal comfortable life and sent to a work camp in Siberia…near the arctic circle. Separated from her father, Lina, her mother and younger brother are forced to dig up beets just to fend for themselves and to stay alive.  The only thing that keeps her going is her art that helps her document the events. Needless to say, Ruta Sepetys portrays her characters with such incredible inner strength. I seriously believe that Sepetys has a knack of sharing untold stories and she has quickly jumped up the list of my favourite authors of all time.
BOOKS ON MY TBR LIST
A Small Town near Auschwitz: I got to know of this book when I attended Mary Fulbrook's public lecture.  A Small Town Near Auschwitz was birthed after Prof. Fulbrook's discovery of family's link to the Nazis- apparently, her godmother's husband Udo Klausa was a  Nazi administrator (landrat) operating near Auschwitz.   She dives into previously unpublished material that highlights the perpetrator mentality and how most of them vindicated themselves by saying "I was following orders" as well as better understanding of blanket amnesia. This article in The Guardian provides a good overview of this book.
Unfortunately, I did not get the opportunity to complete this library book because then I was "distracted" by the graduate school. So if you know where I can get a copy in Kenya because all the lovely sites like Amazon, Book Depository etc do not ship here,  please let me know.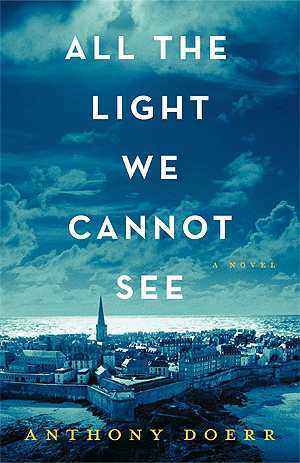 All the Light that We Cannot See: The books that bloggers and book users made me buy and it's not just because it was a Pulitzer and Goodreads Choice winner. Well if you don't believe me, just check out Emily from Bookshelf of Emily J's raving review here.  According to Goodreads, the book follows the story of a blind French girl and a German boy when their paths collide as they survive the devastation caused by WWII.  With that this mind, I  can not help to wonder if there are any parallels with Liesel and Rudy in The Book Thief.
Suite Francaise: I was so excited to find this hardcover edition on the streets of  Nairobi for a record KES 200 (approx £1.50) especially after I  had to part with a similar one due to lack of luggage when I was coming home. I am excited to read this book especially after watching the  2015 movie adaptation starring Matthias Schoenaerts, Michelle Williams and Kristin Thomas Scott. Yes, I committed, one of the greatest bibliophilic sins, I watched the movie before I read the book. But  I couldn't keep away especially  after  watching Schoenaerts' wonderful performance as farmer Gabriel Oak in the most recent  adaptation of Thomas Hardy's Far from the Madding Crowd
Suite Francaise is set in France during the German occupation in the early 1940s. Though the main story focuses on blossoming romance Lucile and Bruno much to Lucille's mother-in-law's despair,  you get the opportunity to know the whole village managed to survive living with their enemies.  The movie adaptation does not completely stay loyal to the Nemirovsky's work (a Hollywood movie can only last a maximum of two hours).
On doing a bit of research, I found that novelist Irene Nemirovsky was a Ukrainian Jew under the Russian Empire, who wrote in French and had spent most of her life France despite being denied French citizenship. She eventually died in Auschwitz following her arrest under racial laws that failed to recognise her conversion to Roman Catholicism and Suite Francaise was published posthumously.
Bonus: If you enjoy period (war-time) drama,  you will enjoy this Suite Francaise vs Testament of Youth by Emily of Lady of Letters.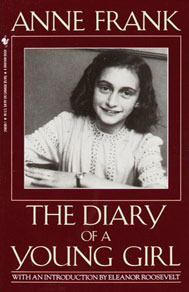 The Diary of a Young Girl: I have a very vague recollection of reading this book, so it's definitely its high on my to be the re-read list.  Similar to Night, you can not claim to have read literature on the Holocaust and not have read Anne Frank's diary. Anne's diary chronicles her and her family's experience in hiding from the Nazi.
Early One Morning: I got to know this book through Nnenna's review on her blog Starcrossed Smile and YouTube channel. The book's premise is based on Chiara's split second decision to leave her son Daniele with a woman that she meets on the street when she is facing deportation. It will be interesting to know how the characters got to reconcile post-WWII. Well, fiction does not substitute what real life events but they give us a glimpse into what may have happened in people's lives especially when they make such difficult decisions like Chiara.
I have just noticed that my list is a bit young-adult-historical-fiction heavy. Nonetheless, I think the content is still important. Do you have any recommendations for WWII and Holocaust reads (both fiction and non-fiction)?  If you have any recommendations on civil strife from other parts of the world, please share with me in the comments section below so that we could continue the conversation.
*Inama Bookshop: Second-hand booksellers that are commonly found along the streets of Nairobi.