Don't wait for power to be offered. Like that tiara, it might never materialize. And, anyway, who wears a tiara on a jungle gym?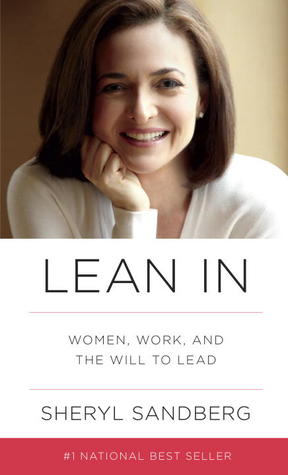 It all began with her 2010 TED Talk that has had over six million views (and counting) where she advocated for women to take charge of their careers by 'sitting at the table' and take risks to have it all (I know that this 'having it all' point is highly debatable, but shall we leave this for another blog post shall we?). Sheryl Sandberg, in her book Lean In that resulted from that talk, tries to erase the negative effects of Disneyfication by calling on women to heal themselves of the tiara syndrome. Those of us who grew up in the 1990s watching the Disney princesses seem to have carried the notion that when the time is right, your fairy godmother or Prince Charming will always save the day into adulthood and even our professional lives.
In a perfect meritocracy, women expect that as long they work hard and play by all the rules, they will be rewarded. Truth be told, careers today are simply jungle gyms. They are neither linear nor have safety nets. Women have to position themselves in places where they will able to participate in negotiating and decision making. The affirmative action card has been played for far too long and women need to claim their rightful place in the C-suite by earning it.
Sheryl calls on women to be able to take stretch assignments that will differentiate from the rest of the pack and diversify their expertise. However, women are not likely to do the extra work because they feel that they may not rise to the occasion. The imposter syndrome makes a woman feels fraudulent even though she is very capable and qualified to perform tasks at hand. This form of self-doubt coupled with gender stereotypes has paralysed women into staying within their comfort zone, not exploring what they have to offer themselves and the rest of humanity. This can only be remedied by taking risks. Calculated risks. Women should set their bars high and strategically manoeuvre the career jungle gym with the right people to helping them along the way.
Numerous blog posts and books have preached the importance of mentorship, sponsorship and coaching in career development. The author expresses her disappointment about a time when she attended a talk where the male attendees asked her intelligent questions about the topic of discussion and her own career while one of the ladies asked how she could get a mentor. To ease the pressure from prospective mentors and protégés, we need to change our advice from "Get a mentor and you will excel" to "Excel and you will get a mentor". The mentee can capture the mentor's attention or imagination by ensuring that their encounter is tailored to meet both their needs. The mentee should be specific in the kind of assistance that he or she requires without inconveniencing the mentor.
Sheryl advocates for building "natural" relationships with people that you admire or remind you of your younger self. However, mentoring becomes complicated when a mentor is a man and the protégé, a woman. She cites how she handled a personal incident and how other male executives have tried to mentor (younger) female employees without raising eyebrows. Reader beware, mentors are not your therapists. Very few executives with their high-strung careers have the time to hold your hand as you go through your emotionally charged career. Seek their input on well-thought out specific problems and not your personal dramas.
Part of sitting at the table involves mastering the art of negotiation. Sandberg says that when negotiating for that promotion or salary raise or the opportunity of a lifetime, women need to "think personally, act communally." Most of the time , women tend to think about the common good at the expense of their own desires and thus end up being unhappy. Sure, it is good to put in the extra hours in order to meet a particular target but one should not put their advanced degree on hold just because they are "indispensable". In these harsh economic times, even the very best are shown the door by employers whom they thought they had hired them for life. Know when to take one for the team and when to be selfish.
Lean in offers advice on how to make your significant other a real partner in a bid to juggle private and public roles. Sheryl also shares about her work dynamics with Mark Zuckerberg and her experience working for the greatest organisations in the world.
This is not one of your typical self-help books that offer a step by step guide on how to deal with problem XYZ. Sheryl has reinforced all her ideas and experiences with research and statistics that bring out her core message of women being more proactive in the proactive in their life choices. For instance, the Heidi/Howard case study blatantly demonstrated how as human being we correlate gender stereotypes, success and likeability. She links the research findings to when she had her first performance review with Mark, who in turn advised her ''If you please everyone, then you are not making enough progress''.
Lean in make the reader reflects on how the various statistics presented in the book skew in their own context. This business book is not just for the professed feminists who want to achieve world domination (in their particular fields) but also for the men who want to empower the important women in their lives.
Available in Kenya:
Lean In: Women, Work and the Will to Lead: Text Book Centre¦ Bookstop
Lean In for Graduates (Expanded Version): Text Book Centre
Photo credit: Goodreads.